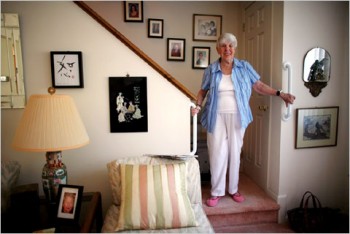 Caring for your aging parents is something you hope you can handle if and when the time comes, but it's the last thing you want to think about.
Whether the time is now or somewhere down the road, there are steps that you can take to make your life (and theirs) a little easier.
Some folks live their entire lives with little or no assistance from family and friends, but today Canadians are living longer than ever before.
It's always better to be prepared.
Gain your parents confidence and let them know it's OK to admit they may not have planned for the amount of time they might actually live.
Many folks are adding at least 10 years to their life expectancy these days. How much money is that?
Their generation is a "proud generation" and would rather suffer in silence than let you know that things are getting tight financially.
Each family is different in how they talk about money.
Use your best judgement, but talk about it early.
It will save your aging parents health and dignity...and your sanity.