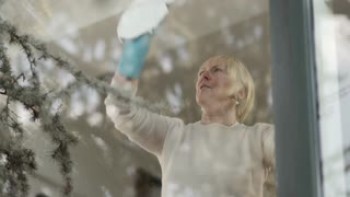 They scrub showers and clean windows only to wonder if anybody actually showed up.
For example, a Buyer's realtor makes a showing appointment for 2-3 PM.
Lights are on, the pillows fluffed and fresh flowers are on the table by 1:45 PM.
The Sellers quickly exit their driveway by 1:50 PM.
Off to the mall they go and patiently watch the clock for the "showing hour" to end.
They give the lookers an extra 20 minutes just as a courtesy.
At 2:20 PM they return to their home.
The Sellers check for footprints on the freshly vacuumed carpets.
None.
There is no realtor's card on the counter.
All the lights are still on. Window shades are open to the exact height they had left them.
Was anyone even here?
And then their listing agent calls: "The Buyer's agent apologizes. Unfortunately they found a home they liked this morning and are making an offer as we speak. So sorry you went to all that trouble."
Here's the good news: They sell to the next Buyers who request a "short notice" showing for 5:30 PM the same day.
Preparation is never wasted.
Written by Allen Unrau ....your Seniors realtor for decades.