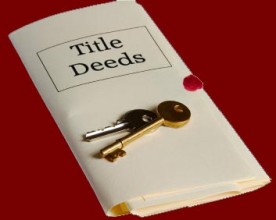 Our land title system uses mirrors, curtains and insurance.
The Torrens Land system is based on three principles:
-The Mirror Principle: The title to property will reflect completely and accurately all the current facts of the title. Generally speaking, a title will show the current owner(s) and all outstanding registered interests in the land, such as mortgages, caveats, easements and builder's liens.
-The Curtain Principle: The certificate of title contains all of the information about the title and it is not necessary to worry about any past dealings with the property. This does away with the need to search back through the history of a property to be sure that the present owner is the valid owner of the present title.
-The Insurance Principle: An insurance fund is in place to compensate for loss as a result of a mistake being made about the validity or accuracy of a title. The Torrens system is designed to ensure that the land titles registry guarantees the accuracy of every title to land, so that if an error occurs, there will be compensation available.
The Torrens Land System that BC uses is one of the best in the world.