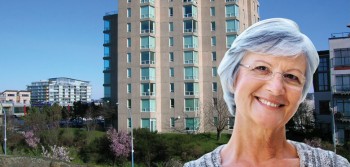 At one time, sales contracts were one page... with names, a price, a deposit and a completion date.
Today these contracts can be over seven pages long.
Intimidating... if you aren't familiar with something known as "subjects".
Subjects are also known as contingencies, or things that need to happen before a sale becomes binding on both parties.
Don't be nervous about subjects.
I deal with them every day and will point out quickly which subjects are "normal".
If you live in a strata complex your contract of purchase and sale will include something like this: "Subject to the buyer reviewing the minutes of all strata meetings for the past two years". And... "Subject to the buyers reviewing the rules, regulations and most recent financial statements".
This is fair.
Buyers need to know if everyone gets along and how the strata income is spent.
Subjects are a necessary step to confirm that nothing is hidden.
I deliver all the requested documents to the buyer's agent.
When the buyers are satisfied they sign a document "removing all subjects".
Now your home is really SOLD.