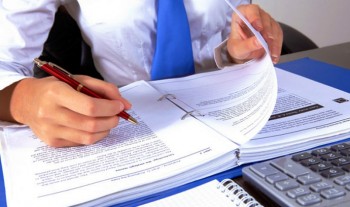 Read the strata documents before you commit
Reviewing and understanding strata documents is a key step when buying a condo.
When you take ownership, you are also inheriting a share of the entire strata complex.
You're taking on a proportionate share of its repairs, maintenance and security.
Strata documents are your private look into the health of the building and the financial affairs of the strata corporation that runs it.
Reading those strata documents will give you a good idea if you're making a sound investment or risking your money.
A good understanding of the records and proposals itemized in the strata documents could make the difference between a great living experience and a bad decision that you will long regret.
What documents are important to help you make this big decision?
Strata Plan, Form B, Strata bylaws (rules of the building).
Two year history of strata minutes including AGMs.
Engineering Reports (if available), Depreciation Reports (if available) and Insurance details.
If you're serious about a strata property, make sure to arrange access to all the crucial strata documents to help you make an informed decision with no regrets.
This is a great year to sell. Listings wanted. FREE market evaluation