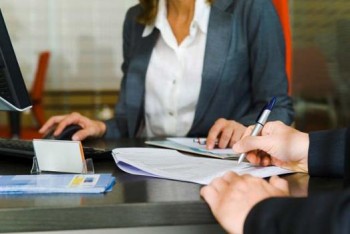 Once you've chosen a lawyer or notary the "conveyancing" process begins.
They help buyers and sellers, their agents and financial institutions come together to complete the sale and prepare for the day the keys are handed over.
Your lawyer/notary will review the title, mortgages, taxes and strata fees and any other charges that may affect the final transaction. (The due diligence process)
They ensure that certain disbursements like strata fees or taxes owing are adjusted and split fairly between the buyer and seller.
When satisfied, your lawyer/notary will prepare all legal documents and collaborate with your bank, realtor, and the other party's law firm to get everything in order.
Shortly before completion day you will meet with your lawyer/notary to sign the transaction documents.
Then, all documents are reviewed again and a new title search is performed to check for any outstanding issues.
Once everything is satisfactory the documents are filed with Land Titles and a final title search is performed.
Conveyancing is now complete.
The Seller gets paid and the keys are exchanged.
It's a great year to sell. Listings wanted. FREE market evaluation