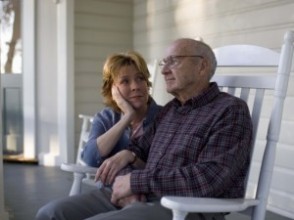 What if an adult child, either invited or uninvited, joins the decision making process when it comes time to sell the family home?
When a senior faces a loss of autonomy (the complete right to decide for themselves) it can quickly turn into a loss of dignity if the parent begins to feel "left out of the discussion."
Imagine sitting at the kitchen table in the home you built 35 years ago and being totally ignored.
Your family may feel they have your best interest at heart and don't want to waste time discussing all the memories... but it hurts.
It all seems to be happening so fast.
Here's the best advice: As a family, make it clear to the realtor, which person in the group will be making the various decisions regarding the sale of the home.
It's always best to include the owners and influencing children in all the major decisions except when it is clearly stated by the owner.
For example:
"I wish to have my son and daughter-in-law make all the legal and marketing decisions."
The senior owner continues: "But, I want to decide the listing price and who gets all the wood-working tools in my workshop."
The goal is to make sure the parent(s) are involved in the process and their timeline and emotions are always considered as being paramount.
Talk this all through in advance.