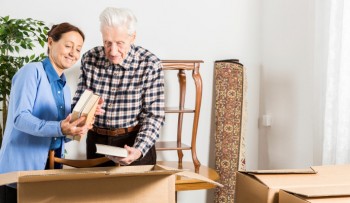 As you sort and declutter, you will have a chance to relive many precious memories.
As you go through your possessions you will find things you haven't seen or used in many years.
Don't be shy about going through old photo albums, magazines journals, etc. and reliving memories.
Some of these documents and other items will be too precious to let go of.
Keep them with you.
In other cases, though, be mindful that this may be the last time they have any special meaning.
Be prepared to say goodbye to them and carry on...